PERSPEKTIF KEBIJAKAN PEMBANGUNAN KABUPATEN DAN KOTA DI INDONESIA DALAM MEWUJUDKAN MASYARAKAT YANG BERKEADILAN
Abstract
Regional autonomy policy is a form of delegation of authority from the central government to regional governments to regulate their own households. This regional autonomy policy provides an opportunity for Regional Governments to develop all available potential and resources to improve the welfare of their people in an effort to create a just society.
The development of all available potential and resources must be utilized as fully as possible for the benefit of the people. Regional Governments must be able to utilize all these resources by paying attention to the principles of efficiency, effectiveness and transparency. These principles must be explained in the district and city regional policy framework.
In implementing the regional autonomy policy, Regency and City governments in Indonesia must have appropriate and correct policy direction. This policy direction has a very strategic role in efforts to develop all available resources which can provide the greatest benefit to the people of Indonesia, in accordance with the constitutional mandate of article 33 paragraph 3 of the 1945 Constitution. "That the earth and water and the natural riches contained within it is controlled by the state and used for the greatest prosperity of the people."
Keywords: Regency and City Development Policy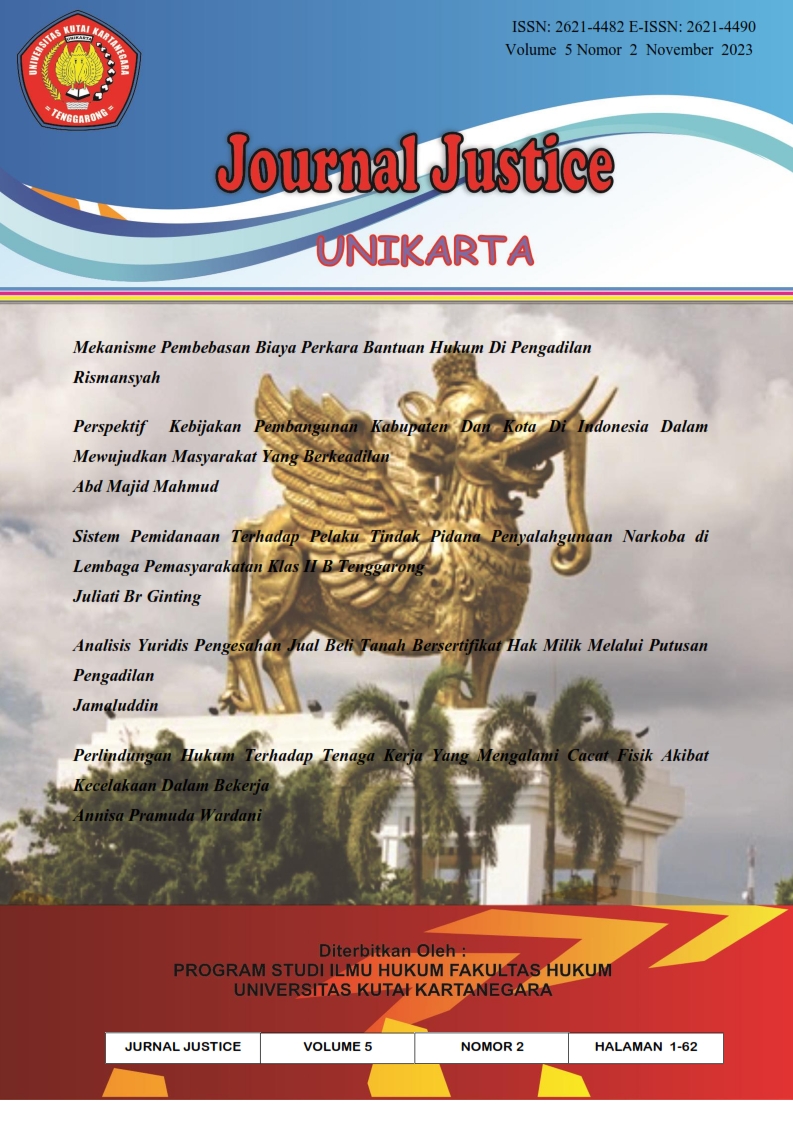 Downloads