STRATEGI PENGEMBANGAN DAN PROMOSI DALAM MENARIK MINAT WISATAWAN PULAU KUMALA
Keywords:
Strategy, Tourism
Abstract
Strategic Plan (Renstra 2016-2021), Kutai Kartanegara Regency Tourism Office in an effort to achieve goals and targets implemented through strategies and policies, in accordance with tasks and functions, based on strategic issues in the field of development. However, in its application, tourist attractions in Kutai Kartanegara Regency in general have not been fully developed optimally, this can be described through the author's initial observations, namely the lack of rides as a tourist attraction.
The author uses the type of qualitative research "Case Study" (descriptive case study) which is an attempt to describe a case at a certain time and place in detail, data is collected in depth, and includes sources (John W Creswell, 2002).
Based on the results of the study, it was found that the factors consisting of attractions, accessibility, amenities, and had an influence on tourism interest in Kumala Island. Amenity and Institutional factors that have a dominant influence on tourist visits to Kumala Island.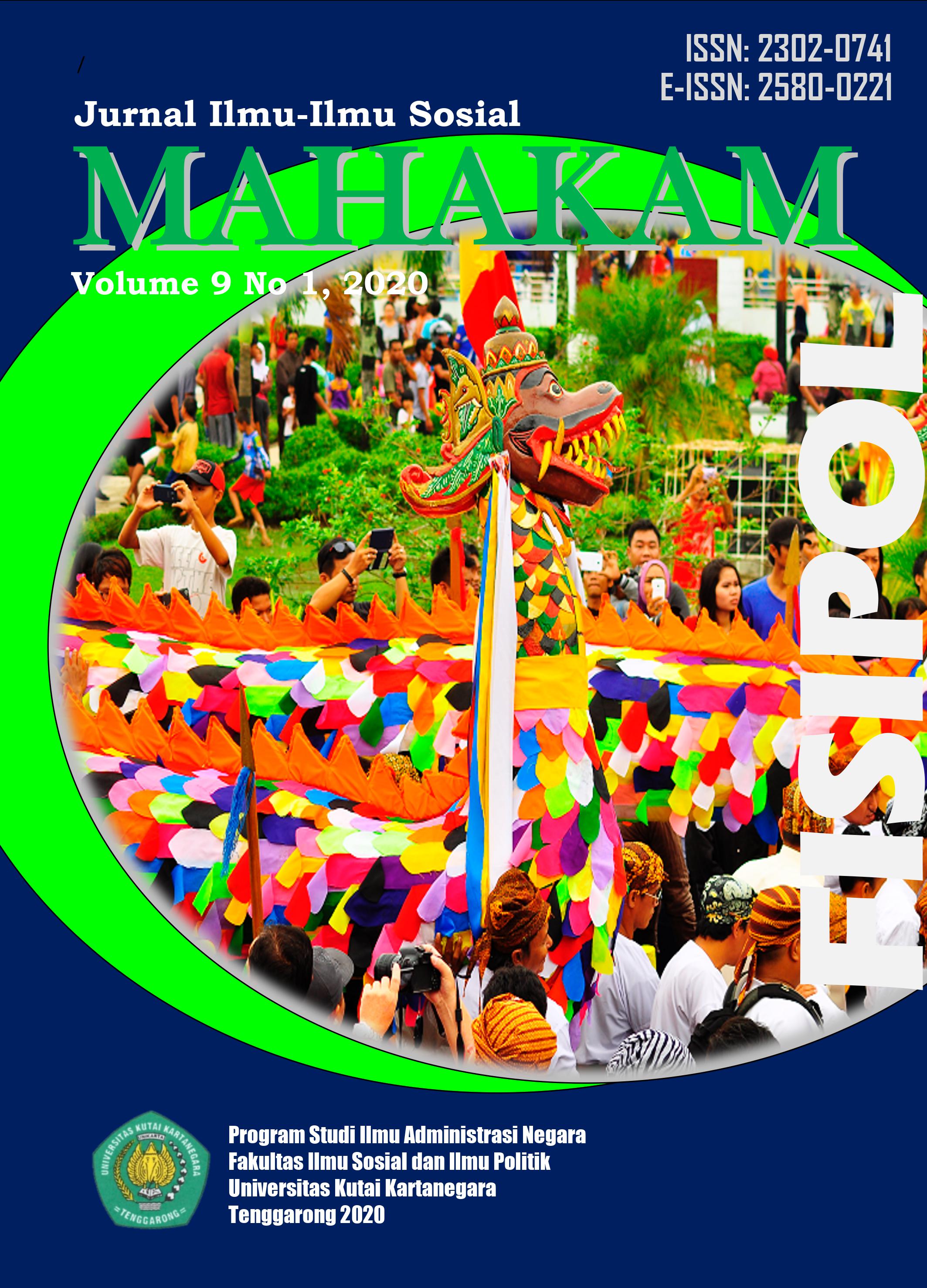 Downloads