Analisa pengaruh pertambangan terhadap peningkatan mutu pendidikan di Dusun Tani Jaya PT. Baramulti Suksessarana Kalimantan Timur
Abstract
ABSTRACT
The results showed that the regression test with significant level 10% atau 0,10, obtained a regressive equation Y = 2,707 + 0,761 X which was used as a basis to predict improving the quality of education influenced by the presence of the mining. The calculation of hypothesis utilized t-test of significant level at 10% or 0,10 based on the formula (thitung = 4,875 > ttabel = 1,15). Which presented that the accurate independent variabel proved significantly. Then, according to F test based on the value (Fhitung = 23,770 > Ftabel = 9,63), it can be seen that the independent variable can be used to examine improving the quality of education. Figure adjusted R square 0,487 demonstrated 4,8%, eventually this research explained that the variable of the mining presence impacted remarkably on improving the quality of education.
Kata kunci: Pengaruh pertambangan, Pengembangan dan Pemberdayaan Masyarakat (PPM), Statistik Regresi Linear
Downloads
Download data is not yet available.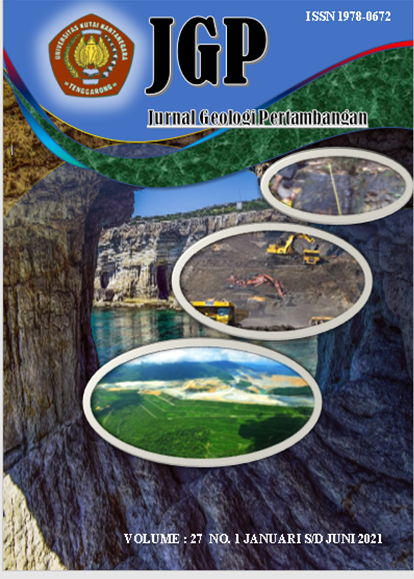 Additional Files
Section
Jurnal Geologi Pertambangan
License
This work is licensed under a Creative Commons Attribution-ShareAlike 4.0 International License.