OPTICAL PROPERTIES OF SOME TERTIARY COALS FROM KUTAI BASIN INDONESIA THEIR DEPOSITIONAL ENVIRONMENTS AND HYDROCARBON POTENTIAL
Abstract
The present study describes the relationship between macerals constituent, chemical properties and hydrocarbon potential in some Tertiary coals from Lower and Upper Kutai Basin, East Kalimantan, Indonesia. Seven representative coal samples have analyzed from different depositional environments and maturities.   They have analyzed by macroscopy, microscopy, chemical properties, total organic carbon (TOC) and Rock-Eval pyrolysis to determine the hydrocarbon potential and depositional environments. Evidence shows that coals have both of gas and oil generation potential. Experiment's result indicate that coals from Upper and Lower Kutai Basin could have contributed to oil or gas accumulation.
Keywords: Organic petrography, organic geochemistry, Tertiary coals, Kutai Basin, hydrocarbon potential
Downloads
Download data is not yet available.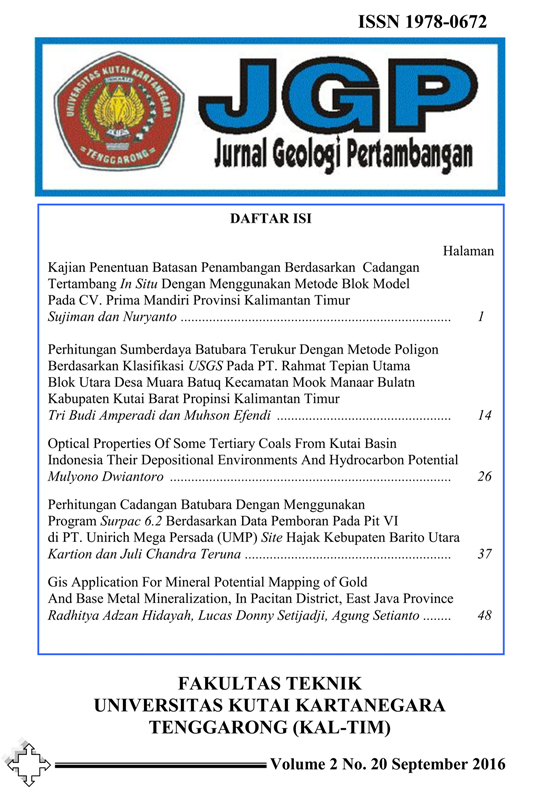 Downloads
Section
Jurnal Geologi Pertambangan