KELOMPOK SOSIAL DALAM TRADISI MODERNITAS SOSIAL MASYARAKAT
Abstract
Social solidarity happens in a both-sides situation that is if helping each other action is
done not because there is a benefit, but because there is a respect to social relationship itself. The
informal values owned by the members of the group make the cooperation possible among them.
The social source contains of sources from the other members in which the members will get the
access to the source through social solidarity.
Keywords: Social solidarity, both-sides situation, cooperation.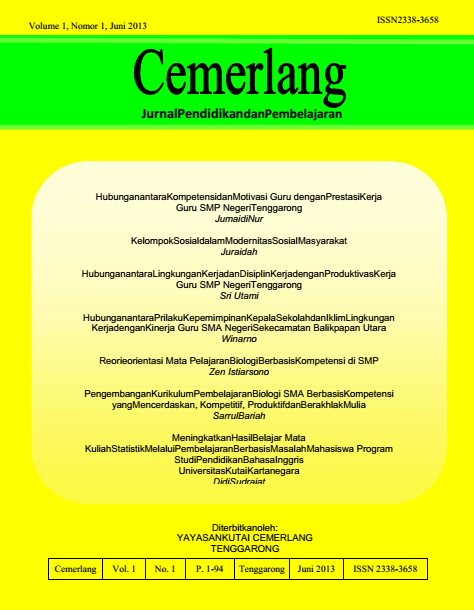 Downloads