MENINGKATKAN HASIL BELAJAR MATA KULIAH STATISTICS IN LINGUISTICS MELALUI PEMBELAJARAN BERBASIS MASALAH MAHASISWA PROGRAM STUDI PENDIDIKAN BAHASA INGGRIS
Abstract
This article is a report of classroom action research conducted in the teaching and
leaning process of statistics and linguistics class at English Department, Kutai Kartanegara
University. The purpose of this research was to examine the effectiveness of problem based
learning to improve the students achievement on statistics in linguistics. Two cycles were used to
see the effectiveness of problems based-learning in teaching statistics in linguistics. A number of
35 students in a class and a lecturer were observed in the two cycles. The study revealed that
problems based learning evidently improved the students' critical thinking during the whole
cycles. Cycles I discovered that description of the classroom interaction was salient. Therefore,
problems based-learning was treated. Cycles II indicated that students were independently
confident to promote problems based-model to solve problems. Description of the cycles was
supported by students' scores on final test that increased substantially.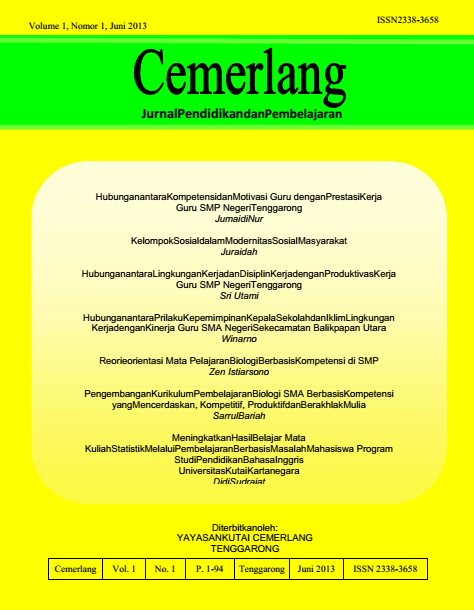 Downloads